Responsive Design
Responsive design is the practice of developing a fluid website layout that automatically adjusts to the size and specifications of the device it is being viewed on from smartphones to laptops.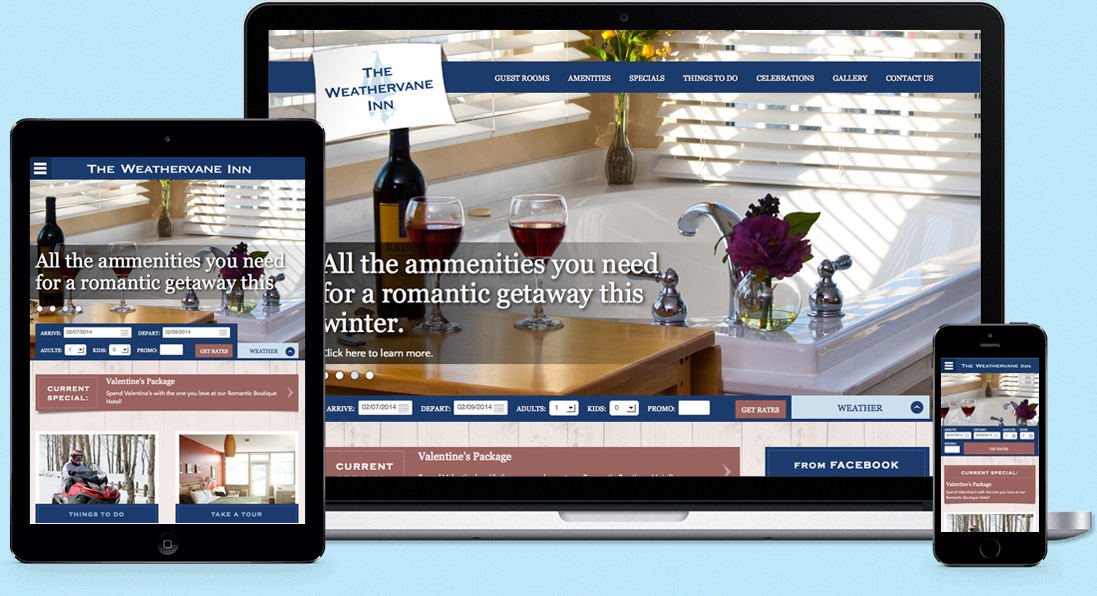 Our Responsive Process
We start by designing multiple layouts based on the look and functionality of your full website, with special consideration to mobile design and usability standards. We then manually code each layout to conform to the technical specifications of each type of device and finish by performing diligent testing directly on these devices.
Our goal with every site is to ensure that viewers are getting an optimal user experience whether they are accessing your website via smartphone, tablet, laptop or desktop computer.
Why Choose Envigor For Responsive
Some web design agencies slap together a responsive website using a pre-built responsive framework (like "Bootstrap" or "Foundation") and call it good. These frameworks can be great tools, but without proper customization and testing, the result is a sloppy finished product.
Here at Envigor, we take pride in custom designing, manually coding, and meticulously testing all sizes of our responsive websites to ensure a superior user experience on every device.
To see examples of our responsive design work, check out our work and look for "Responsive Design" in the list of features. For more information on responsive web design and to discuss how it would benefit your business, please contact us!