Biosolutions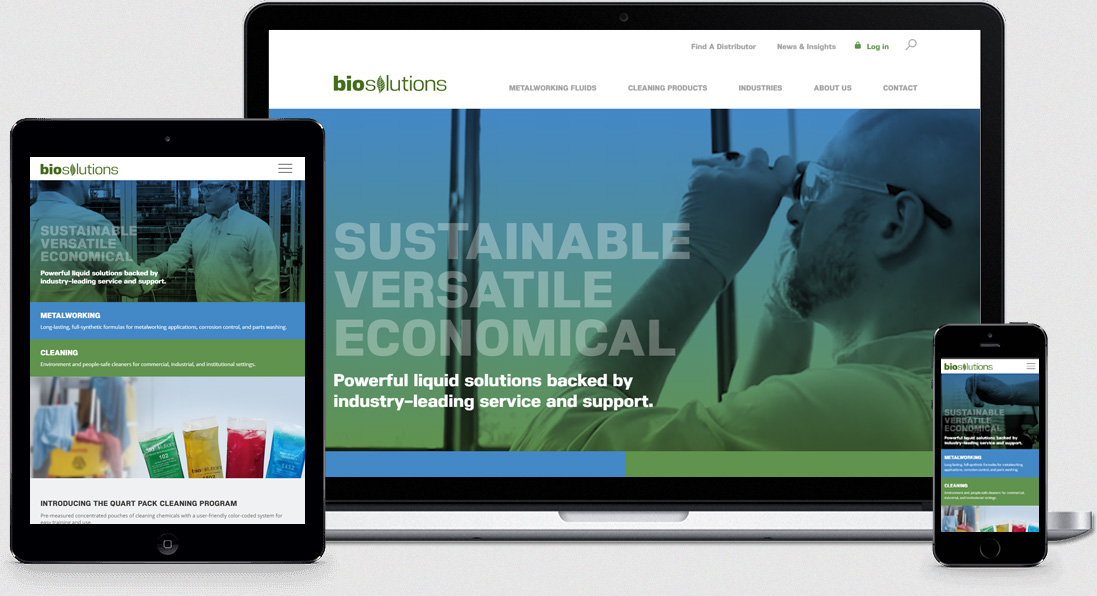 Project Details
As a steadily growing green chemical company with a new location and bright future ahead, Biosolutions needed a creative strategy of how-to better market themselves in their unique business environment.
One of the most important considerations in any successful marketing strategy is creating a strong web presence. Part of the new strategy that Envigor undertook was the designing and development a modern site that showcases Biosolutions capabilities to potential customers.
Along with the website, new copy was crafted to best articulate what Biosolutions offers; new professional imagery was captured, both a facility and product; and a corporate overview video was created to tell Biosolutions story.
Features
Web Design & Development (Wordpress)
Responsive Design
Copywriting
Photography
Videography
Member/Restricted Access Dashboard
Web Hosting & Support
View Website