Silver Lake Resort & Campground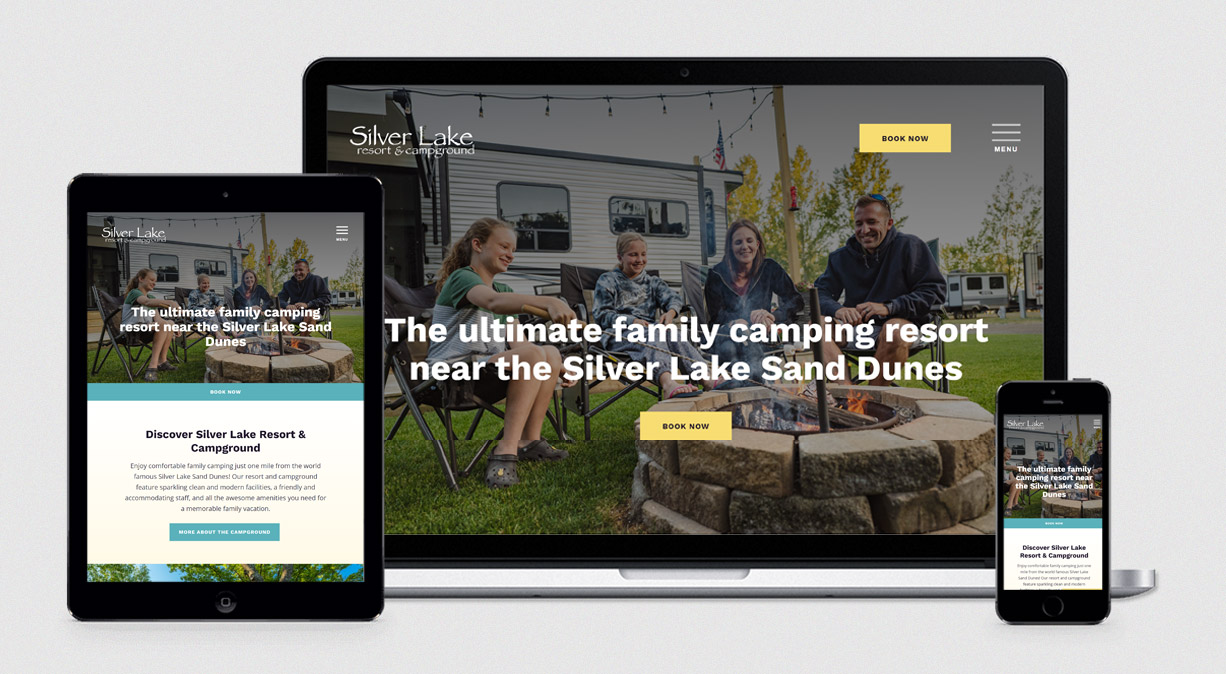 Project Details
Silver Lake Resort & Campground in Mears, Michigan returned to Envigor, seeking another fresh take for their digital presence. From our first modern-rustic design, we've now infused even more energy and functionality. The revamped site is a blend of responsive design, top-tier technical SEO, smooth third-party booking, custom forms, an employee dashboard, and a seasonal e-commerce shop with 'local pickup' options. Topped off with live chat integration, their dedication to guests shines even brighter.
Once more, Silver Lake and Envigor make a harmonious digital duo.
Features
Web Design & Development (Wordpress)
Responsive Design
User Interface Design (UI)
Print Design
Website Management
Search Engine Optimization (SEO)
Booking System Integration
Copyediting
Web Hosting & Support
View Website
Client Testimonial
"
Having worked in the advertising field prior to becoming an entrepreneur I can honestly say that Andy and Amanda have what it takes. We had high expectations for our new website design and the results are amazing. Thank you Envigor for allowing us the opportunity to work with you and in the future! You're a great partner to have in the branding and design space.
"
- Don Tucker, Owner