The Weathervane Inn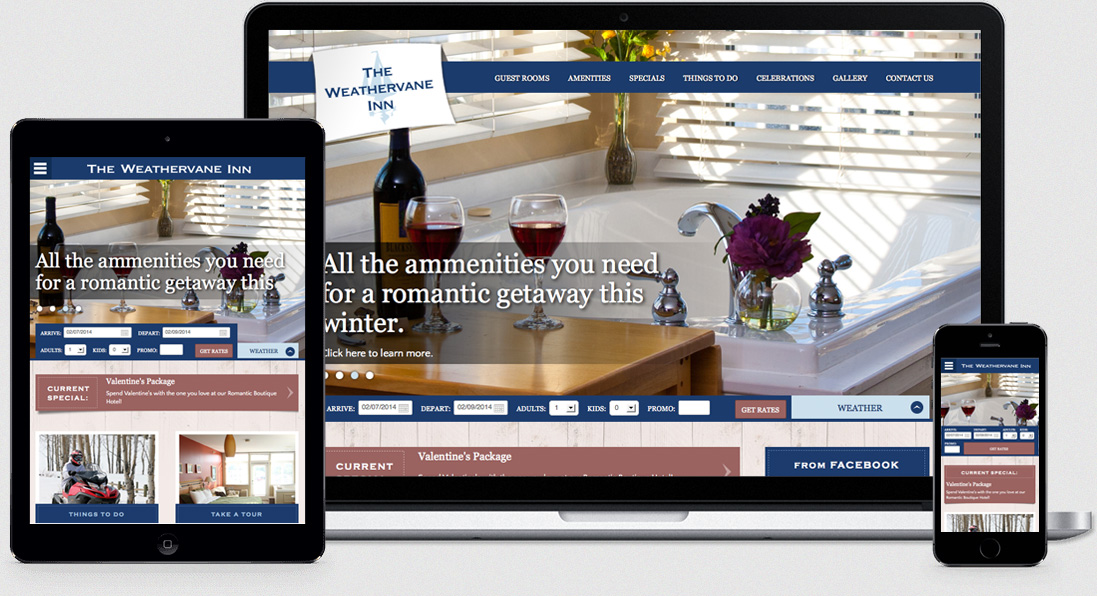 Project Details
As a long time client of Envigor, the Weathervane Inn of Montague, Michigan returned to us for the redesign of their website. The complete redesign included a fully-responsive, fluid website that is optimized for all devices, integration with a 3rd party booking system, a custom Facebook stream, a custom weather widget, website management advanced SEO, copywriting and content development.
Envigor has also developed numerous print marketing pieces for the Weathervane Inn over the years, including billboards, print advertisements, direct mail pieces, and promotional items for the hotel brand.
Features
Custom CMS Website (Wordpress)
Responsive Design
User Interface Design (UI)
Print Design & Marketing
Billboard Design
Monthly Website Management
Advanced Search Engine Optimization (SEO)
Booking System Integration
Custom Facebook Stream
Custom TripAdvisor Stream
Copywriting & Content Development
Web Hosting & Support
View Website
Client Testimonial
"
Working with Andy and Amanda was an easy experience. They listened to what we wanted and then put their creative and technical spin on it to end up with a great product. Thank you guys for your help!
"
- Jason Ryan, Property Director