The Weathervane Inn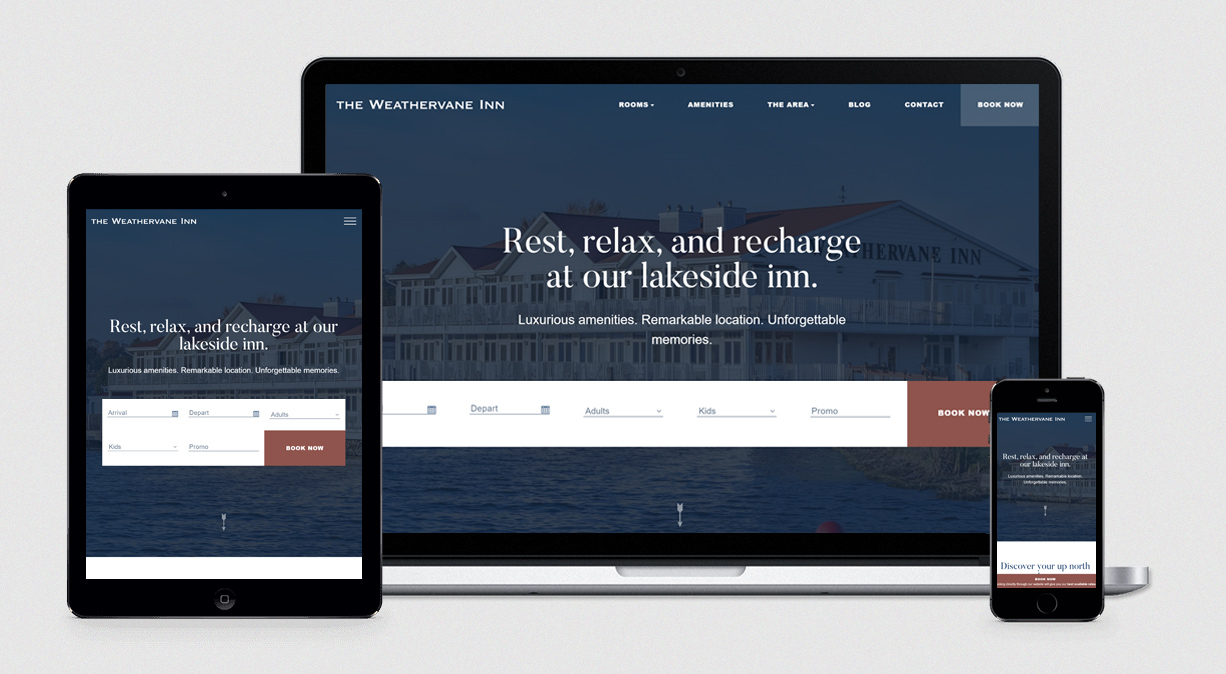 Project Details
The Weathervane Inn of Montague, Michigan, has trusted us more than once for their digital needs. Back for a fresh take, we revamped their site to be sleek and fully responsive. Added perks? Seamless integration with their booking system, top-notch SEO, and website management. On the content side, we crafted compelling copy, blog posts, and content that resonates.
Beyond the web, our partnership extended to eye-catching billboards, print ads, mailers, and branded hotel items – courtesy of Envigor.
Features
Custom CMS Website (Wordpress)
Responsive Design
User Interface Design (UI)
Print Design & Marketing
Billboard Design
Monthly Website Management
Search Engine Optimization (SEO)
Booking System Integration
Copywriting & Content Development
Blog Posts
Web Hosting & Support
View Website
Client Testimonial
"
Working with Andy and Amanda was an easy experience. They listened to what we wanted and then put their creative and technical spin on it to end up with a great product. Thank you guys for your help!
"
- Jason Ryan, Property Director