Muskegon Chamber 2011 Theme
January 6th, 2011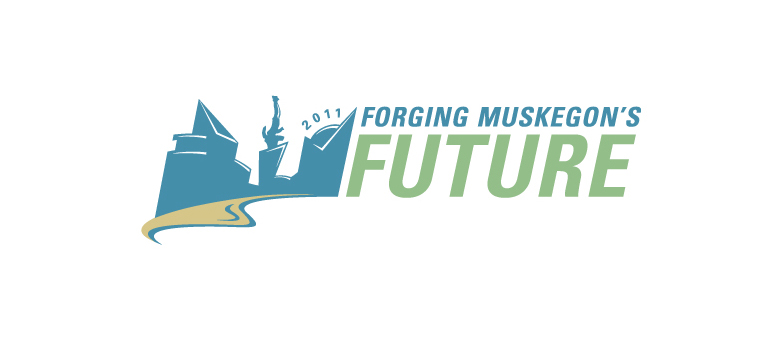 We are very happy to announce a new logo creation project that we just completed at the end of 2010. We were chosen by the Muskegon Lakeshore Chamber of Commerce to design the logo for their 2011 Chamber theme. Every year they feature a new theme with the goal of inspiring the local business environment. We are very honored and excited to be a part of this project!
Today the Chamber announced the 2011 theme in their new Coastline E-News newsletter (which was also designed by us). The theme for 2011 is "Forging Muskegon's Future".
We are very pleased with the way that this logo turned out as it symbolizes a hopeful and exciting future for Muskegon. As a small business we hope to help 'forge' this future.
For any general questions or inquires, please CONTACT US.