Facebook Introduces Timeline for Business Pages
March 2nd, 2012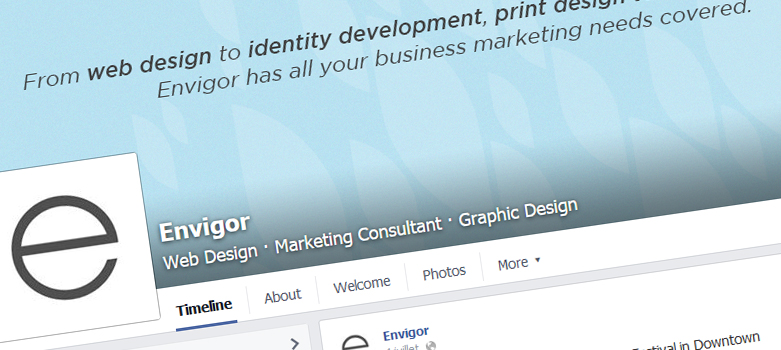 After first announcing the Timeline, a more visual update to the profile that prominently displays posts, photos, apps and life events, back in September of last year, Facebook is finally integrating the product into business pages. What does this mean for business page owners, well, let's take a look…
More Visual Features
Just like with personal profiles, business will be able to add a large cover image to their page. This is a great opportunity for businesses as it allows for more brand real estate. Additionally, page photos, likes and apps will be prominently featured below the cover image.
More Content Control and Organization
With the new platform, page owners will be able to "pin" important posts that they want to ensure that fans see, to the top of their page each week. Admins will also be able to see and respond to recent posts, messages and other activity more easily with it appearing at the top of the page.
More Personal Interaction
Page owners will now be able to activate the messaging feature, which will allow their fans to contact them privately and vice versa. Alternately, page owners will have able to turn this feature off if they wish, as well.
The End of Default Landing Pages
One of the biggest downfalls, in our opinion, of the new Timeline platform for pages is the inability to create default landing pages. This means that pages with a landing tab or app that prompts visitors to 'like' the page before revealing exclusive content, will either have to provide users with a direct link or persuade them to click on that app on the Timeline view.
Overall, the new Timeline for business pages will take some getting used to for both page owners and fans. Like all Facebook changes and updates, there are bound to be some unhappy users, so if you are the owner of a business page, make sure you help your fans through the transition as best you can.  Take the opportunity to test out the Timeline on your page now so that you will be able to make the most of it when all pages are required to switch over for good by March 30.
Don't forget to check out our timeline and post your opinion the new facebook layout.