Helpful Marketing Ideas for Photographers: Part 2
January 30th, 2012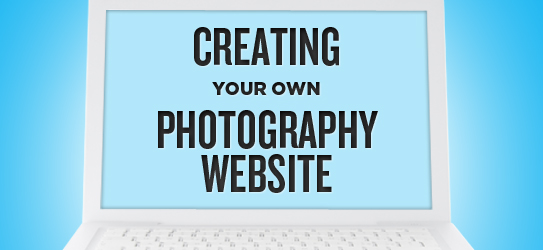 This post is the second installment of a 2 part series on marketing advice for photographers. If you missed the first part, read it here.  
Don't lose track of your purpose. What do you want to get out of your website? Will you be using it mainly as an online portfolio that you can refer your clients to, or is your goal to more effectively engage your client base with a blog? Perhaps you'd like an online store where you can sell your work. Many professional photographers also have some sort of login system where clients can go to view their images and order prints. Regardless of what you decide, it's important to communicate your website's purpose to the designer or developer if you are working with one.
Functionality is as important as creativity. Yes, you want your website to help distinguish you and your brand from your competition – but not for the wrong reasons. Photographers often choose to incorporate Flash video, an often unreliable platform for those with out of date versions or mobile devices such as the popular iPhone, iPad and iPod Touch. What many don't know is that achieving a striking and dynamic website is possible using jQuery and other types of viewer-friendly coding techniques.
Less is usually more. As a photographer, you don't want your work and your brand's value overpowered by the design of your website. Just as an art gallery ops for a muted color scheme and cohesive layout, you want your website to complement your work. This doesn't mean that you have to go the boring route, though. Work with a designer to create a visual atmosphere that both grabs your viewer's attention and complements your images.
Keep your viewers in mind. Another important aspect of your website to consider, both in terms of functionality and aesthetics, is the gallery. There are many options out there, some dynamic and interactive and others more static and typical. The key is to choose one that you like that will also work well (both technically and design-wise) and is appropriate for your target market. If your clientele is younger and technologically inclined you might want to opt for a more fun and unique gallery, while an older audience might appreciate something more classic and easier to browse.
Don't forget about maintenance. As an active photographer you will probably be adding content, including new photos and information, quite frequently.  If this is the case, you might want to consider getting a CMS, or content management system, developed, especially if you aren't versed in HTML and other coding languages. With a CMS in place, you will be able to edit virtually any part of your website via a user-friendly interface that requires no knowledge of code.
Still have questions? Leave us a comment or shoot us a message; we'd love to help!