Why Do I Need A Website When There's Facebook?
November 2nd, 2011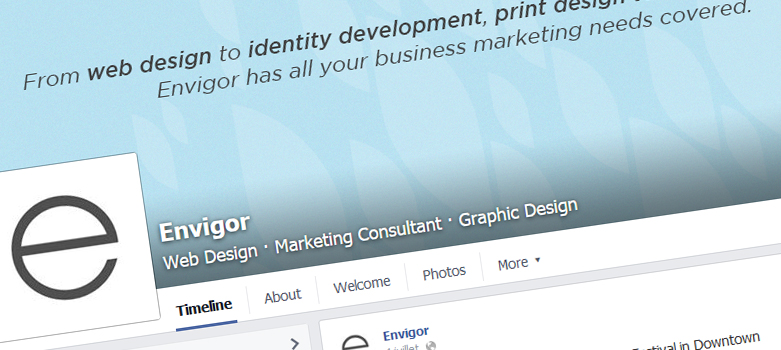 With free social networking and media websites, such as Facebook and Twitter, touting hundreds of millions of active users, you might be wondering, "Why do I even need a website?" While there is a definite advantage to utilizing these sites for your marketing endeavors, there are also limitations, as with any free service or platform.
Branding/Creative Freedom – One of the main downfalls of using social networking/media as your only means of connecting with your market is the fact that there is only so much leeway when designing the look of your page. Yes, you can customize colors and backgrounds on Twitter and create tabs and applications on Facebook, but at the end of the day, the overall design of your page is still based on the brand of that particular site.
Exposure/SEO – Although the most popular social sites do boast hundreds of millions of users, you still have to consider how those many users will find your page. Facebook does offer businesses advertising investments, but what about the many Internet users that are searching for businesses on Google and other search engines? Your Facebook page might show up in the results, but you don't have the advantage of utilizing search engine optimization like you do on your own website. By relying solely on free social networking/media sites you are limiting your exposure in the search results pages.
Content Control – All social networking and media sites have their own Terms and Conditions as far as sharing content goes, but how many people actually read them? If copyrights concern you, you might want to consider how the website that you're uploading your content to will use it. For example, it wasn't too long ago that every image on Flickr ended up for sale.
With your own website you, and your developer, are able to control every aspect of the site, from the overall design to the technology that you use to make it function and the content that you present to your visitors.
All in all, if you are serious about growing your business, being active in the social networking and media world is an important component, but not an all out solution. It is important to know that, according to research done for a recent Entrepreneur article, "Only 22 percent of those of us online in the U.S. visit a branded social networking page such as those found on Facebook, while 62 percent of us regularly visit branded websites."
The best approach to successfully marketing your business on the Internet is to develop your website as a headquarters for all of your online activity. From there, you can find out which type (or types) of social sites your target market frequents and use that to engage and direct them back to your home base.