Small Business Saturday
November 7th, 2011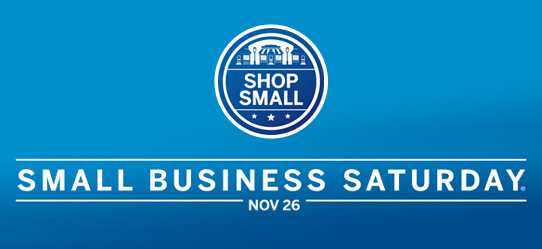 The second annual Small Business Saturday is soon approaching and with it some great, free promotional tools for small, local businesses to take advantage of.
For those of you who aren't familiar with Small Business Saturday, it takes place on Saturday, November 26th, between Black Friday and Cyber Monday, the busiest shopping days of the year for retail giants. The consumer holiday, first put into place last year by American Express, offers small business owners the tools to promote their shops with free printable in-store signage, e-marketing materials including email templates and ideas for social media posts as well as a limited number of complimentary Facebook ads. Additionally, patrons that use their American Express cards at eligible small businesses across the country on that Saturday are able to take advantage of a $25 credit for purchases of $25 or more.
Overall, the "Shop Small" event is a great opportunity for small businesses on a marketing budget to attract customers, at least as a starting point. Businesses must still be sure to consider how they will promote their shops the other 364 days of the year, however.
If you'd like to learn more about Small Business Saturday, you can visit www.smallbusinesssaturday.com.