What to do for your business during the off season
December 15th, 2011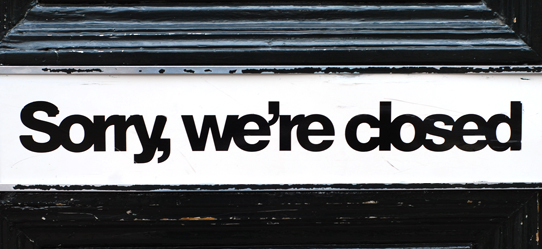 Does your small business suffer from a lull this time of the year? Or maybe you are only open seasonally. Either way, the winter months, especially those following the Holidays, could be a slow and trying time for you. Not to worry, there are several things that you can, and should, be doing to help strengthen your business during this time.
Revisit your marketing plan. Now is your chance to look back and reevaluate your marketing plan. Your local business environment is always changing which means that your marketing plan may need to be adjusted as well. For example, maybe you have discovered a new market to target, or your competitor's strengths have evolved. Whatever the case, your marketing strategy should be adapted to reflect these changes.
Strengthen your identity. Look over your business' identity with a critical eye – does something not fit or are you in need of an update? Remember, your identity includes more than just your logo; it's your entire image as a business. That includes everything from your logo to your promotional materials to signage. Maybe your menus are outdated or your business cards don't match any of your current advertising. Put yourself in your customer's shoes and consider whether or not everything is consistent and professional. If not, now is a perfect time to work on changing that.
Increase your social media presence. Sites like Facebook and Twitter play such an integral part in connecting and engaging customers with businesses. For individuals who are new to using these social media sites for promotion, however, it is often overwhelming and difficult to even know where to start. Use the off season to familiarize yourself with these sites and brainstorm ideas of how to take advantage of these free marketing tools. There are plenty of resources out there to help you get started.
Broaden your network. A slow period also presents a perfect opportunity to get out there and make new contacts. Become more involved in community events. Join a local business group such as your Chamber of Commerce or an association of professionals. You never know what opportunities might present themselves through networking with other small business owners.
Photo Source: http://www.sxc.hu/photo/1000864